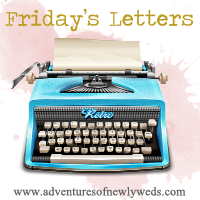 Dear Disgusting Cockroach,
You are never allowed in my bed! EVER! I am still in shock that you I found you there. I hope your friends got the warning too.
Sincerely, Me
Dear Midwifery Laws,
Really?? I had no idea that it was this serious in other parts of the country! How could midwifery be a crime in some states? These women are dedicated to the
Midwives Model of Care
that is based on that fact that pregnancy and birth are normal life processes. The application of this woman-centered model of care has been proven to reduce the incidence of birth injury, trauma, and cesarean section. [
source
]
Well I will not let you get me down! I am determined and will push forward. You can't get rid of me this easily!
-
Concerned Future Midwife
Dear Hubby,
Thank you for always being supportive of my dreams and of how I am. Thank you that we can talk and talk and you are always interested. (: You are such an amazing spiritual leader. I am excited to buy a new book and read it together. (:
Love, Your Rib
Dear Lord,
Wow! I am always in awe of who you are! Thank you for always providing and that I never have to worry. You take care of the birds of the air and I trust that You will take care of me. I want to always give you the honor and the glory. I praise You for just being You. I love you, Lord.
Forever Yours, Your daughter
Letters and Love, Monica
♥ . ♥ . ♥